12 BEAUTIFUL BACKYARDS TO ISOLATE IN
While we are all confined to our homes for the foreseeable future and not sure what to do with ourselves, a popular guilty pleasure is browsing through homes that we would love to be isolated in.
Some would say that the backyard is the heart of the home these days; an outlet for children to kick a ball and kick their cabin fever, an afternoon read in the sunlight, early evening BBQs while the weather is still warm enough, and gardens getting extra love and care like they never have before.
We have rounded up our top picks of isolation-worthy backyards on the market right now that are sure to leave you anything but stir crazy:
1.
5 Bromley Close, Ferntree Gully VIC
If you need us, we'll be isolating in this little slice of exotic paradise (in suburban Melbourne of course). We are picturing family days spent by the pool and spa, listening to the soothing waterfall feature and grabbing a drink from that blissful gazebo bar.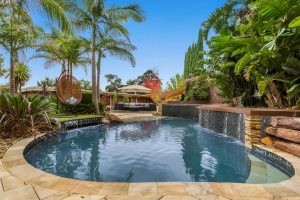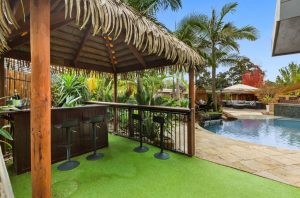 2.
Something about sitting around a campfire in your own private rainforest makes us want to voluntarily isolate ourselves for the next year. In this beautiful backyard, you will just have to be ok with getting regular visits from friendly wallabies, koalas and native birds.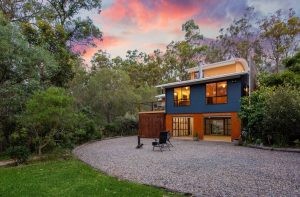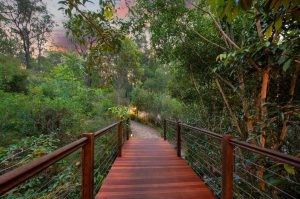 3.
23A Richards Terrace, Porth Hughes SA
OK – so technically this one isn't a backyard, but it may as well be. Waking up to that magnificent sea view every morning will make you never want to leave this little oasis. Only a couple of footsteps to the water, the salty air from the balcony is so close that you can almost taste it.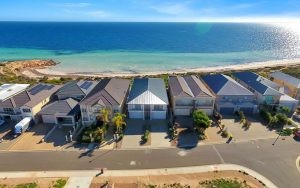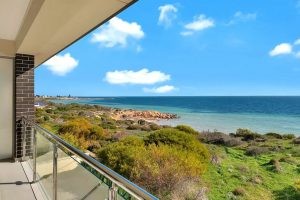 4.
4 Darmouth Court, Birkdale QLD
This delightful patio and pool combination in Brisbane's Bayside will make you forget what is happening in the outside world. Tucked away in a cosy haven, this backyard looks like it is ready for the perfect family BBQ and board game night.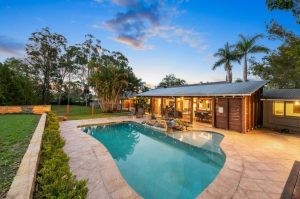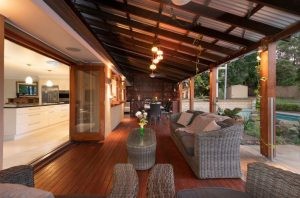 5.
Originally built in 1925, this home and backyard has had the funkiest renovation that we have seen in a long time. Separate living zones wrap around a central outdoor courtyard and a flowing saltwater pool takes center stage – the ultimate (isolation) party house.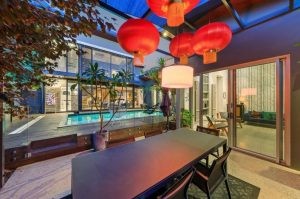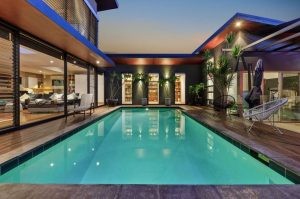 6.
Situated right on the Wakool River, the new owner of this property will be casting a line straight into the water from their front deck. This fishing shack is the ultimate renovator, already featuring a boat ramp (and pub) just over the water. How is that for serenity?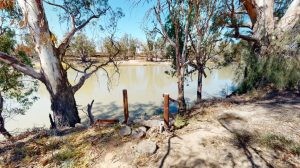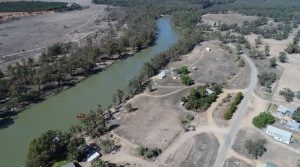 7.
9 Campbell Street, Camperdown VIC
The beautiful "Keeyuga" is in Camperdown in rural Victoria. A green thumb's dream, this quaint little garden looks like it is out of a fairytale. Many of the original fruit trees that once surrounded the home still remain – nectarines, peaches, apples, plums, lemons and an original large crab apple tree. We are picturing leisurely afternoons reading a book amongst the beautiful scenery.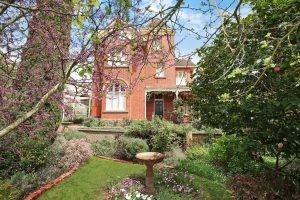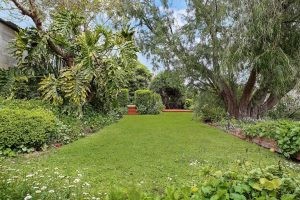 8.
71 Donaldson Street, Corinda QLD
This beauty features a grand and very 'Queensland' backyard. Featuring a lagoon style pool and spa, basketball court and a huge open lawn, this yard is any teenager's dream. So much room for activities.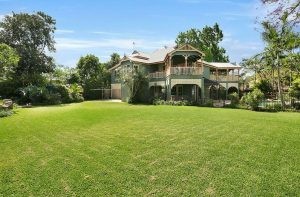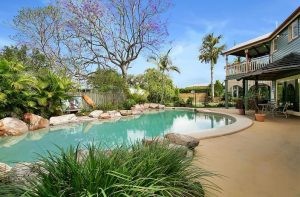 9.
If you are the low maintenance kind who shudders at the thought of mowing a lawn, this adorable backyard might be your cup of tea. The gorgeous terrace home features a private, landscaped and easy to look after garden, perfect for children, a furry legged friend, or an afternoon cup of tea.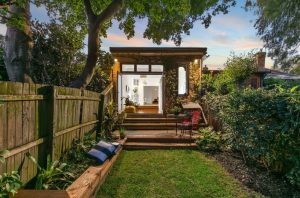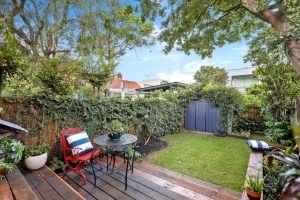 10.
This 16 acre estate is a historic piece of The Gap's history and was previously a banana and avocado farm. It includes a dam with an irrigation engine and pump, and large shed and area for animal stables and yards. Just in case the kids weren't sold – it also features a 15 metre lap pool with a WATER SLIDE.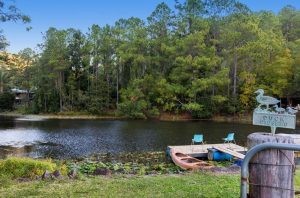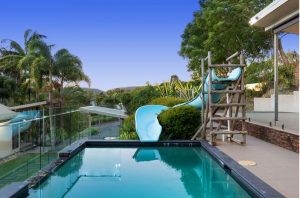 11.
3 Concord Rise, Templestowe VIC
Tennis lover or not, this backyard is ready to make you feel as though every day you are living large at the local country club. The highlights are definitely the in-ground heated pool for those chilly Victorian nights and the large alfresco deck that looks over the perfectly manicured lawn and tennis court.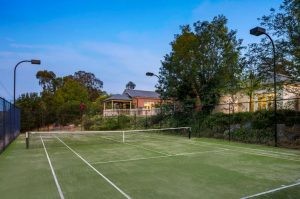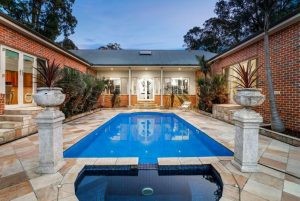 12.
35 Molonga Terrace, Graceville QLD
Now this one truly is the backyard that dreams are made of. This architecturally landscape home features sweeping views of the Brisbane River in the leafy suburb of Graceville. The terrace of this home is an entertainers dream; a sparkling infinity pool, indoor sauna, riverfront seating area and fire pit.